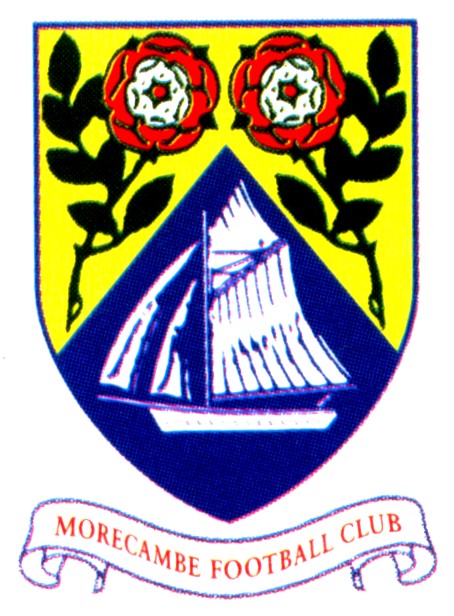 Yesterday Morton announced that we will be returning to Morecambe - who were promoted to the Football League last season - for one of the games in our annual pre-season tour. This match will be played on Saturday the 21st July with a 3 pm kick-off. The second fixture will be played on either Monday the 23rd or Tuesday the 24th july, the opponents have yet to be confirmed.
The midweek game is likely to be Barrow AFC (again) or Lancaster City as both are the only teams who play nearby.
The announcement that we will play on Monday or Tuesday means that there can't be any truth in Stenhousemuir's announcement that we will be playing them at Ochilview on that same Monday.
The club also confirmed the rumours that the Renfrewshire Cup Final against St. Mirren will be played on Saturday the 28th July. The website also states that the match will be played at Love Street which is contrary to the rumours the match would be played at Cappielow.
The Morecambe friendly will see Morton make a swift return to the sea-side resort as we also played them last pre-season. In that match Morton ran out 2-0 winners in a convincing victory. Paul McGowan and Chris Templeman scored the goals. I don't think I'd be alone in saying that this match is a bit disappointing from a fans perspective. I would have liked to visit a new town and football ground rather than do the same thing as last year. At the end of the day you can't complain too much as these matches are arranged for the benefit of the team, not the supporters.
http://www.gmfc.net/club-news/news-view.asp?id=157